Claudia Bondi
about EAA as an employer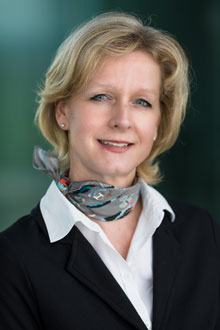 Media Relations and Communications Department
at EAA since 2001

What is your task at EAA?
The Media Relations and Communications Department is responsible for external communications, advertising, marketing as well as internal communications. This department reports directly to the Management Board in order to be conceptually and strategically active in the field of internal and external communications. My primary focus is on all digital media and internal communications.
What is exciting about your job?
I find the broad spectrum of activities I have been involved in during my work on behalf of EAA to be quite exciting. This ranges from events and website design to the changes in the company triggered by digitalisation, which have led to a further development of our workplace culture.

Why do you enjoy working here?
I like to work here because there are many competent and nice colleagues, and I can achieve a good work-family balance.