Corporate Sites
Unlimited commitment for customer service
The sales and trading business of ENERGIEALLIANZ Austria in Central Europe is managed from the company headquarters in Vienna. Our sales offices in Essen and Linz are in charge of our customer service for Germany.
Aside from energy sales across borders, ENERGIEALLIANZ Austria is also present in European electricity and gas trading markets, particularly in Germany.
Trading markets
ENERGIEALLIANZ Austria conducts business in all key European trading markets. Benefits: We provide our customers with offers and conditions close to the market.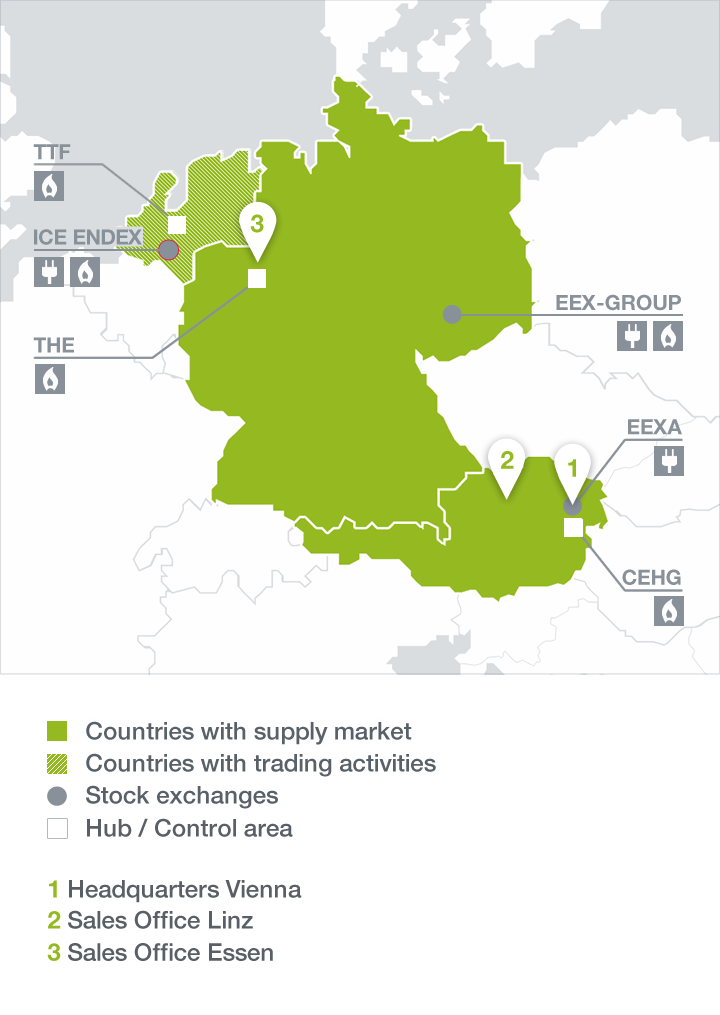 Headquarters Vienna
Vienna Twin Tower
Wienerbergstraße 11
A-1100 Vienna
T +43 1 904 10-0
F DW 13910
office@energieallianz.at
www.energieallianz.at
Sales Office Essen

Huttropstraße 60
D-45138 Essen
T +49 201 31 93 77-0
F DW 290
office@energieallianz.de
www.energieallianz.de