Christian Grafendorfer
about EAA as an employer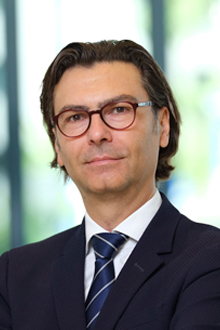 Head of Portfolio Management | R&A
with EAA since 2001
How would you describe your job?
We, the colleagues of the team Forecast and Portfolio Management, are the the interface between sales and trading. Our tasks and responsibilities are manifold: they range from consulting customers and energy pricing (from long-term to balancing services) to securing the calculated prices at the various energy exchanges. There are so many facets to the job with my fabulous team that I would not even know how to list everything we are doing.
What does one have to bring to the table to work in your field?
If you are ready for action, flexible and open to new things without ever losing sight of the big picture, you have come to the right place. After all, the path of electricity is quite a long and complex one. It certainly helps to already have an idea of how to realise the wishes of your customers when you are still trying to sell your product to them.